Chiropractic Care for Patients in Rowland Heights
Chiropractic care helps our patients in Rowland Heights live well and feel well! As your chiropractor in Rowland Heights, Fairway Chiropractic and Rehab offers a range of chiropractic treatments to help improve your quality of life. We can give you the care you need to avoid illnesses, manage chronic conditions and prevent injuries.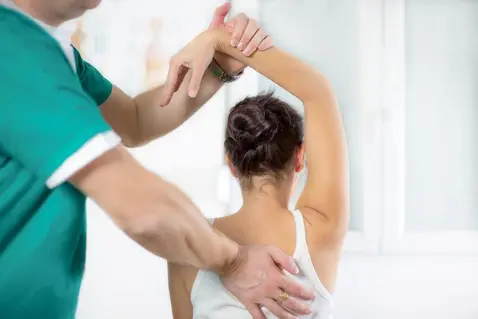 Chiropractic Care and the "Whole Person" Approach
As your Diamond Bar chiropractor, Dr. Ladhawala takes a "whole person" approach to chiropractic care. This means that we base all of our treatments on the understanding that all of the systems of the body are connected by the central nervous system, and many of the problems that the body experiences originate with the central nervous system. By restoring proper functioning to the central nervous system, chiropractors can improve the overall health of the body.
About Chiropractic Adjustments and Other Chiropractic Techniques
Chiropractic adjustment is a technique that chiropractors use to realign the vertebrae and restore balance to the spine. Chiropractic adjustment helps to facilitate proper functioning of the central nervous system and enable proper communication between the brain and the rest of the body. By eliminating subluxations, chiropractic adjustment also helps patients feel less pain and enjoy greater range of motion.
In addition to chiropractic adjustment, your chiropractor in Rowland Heights may use a variety of other chiropractic techniques to help patients. These techniques include:
Lifestyle advice.

Nutrition counseling.

Massage therapy.

Stretches and exercises.
Benefits of Chiropractic Care
There are many benefits of chiropractic care!
Pain relief. Chiropractic care helps the body work together as it should, with the muscles and joints in balance and harmony. Without use of medications or invasive procedures, chiropractic care can provide relief from neck pain, back pain, joint and muscle pain, headaches and more.

No invasive procedures. Patients who undergo invasive procedures like surgeries can take a long time to recover, and often recovery is painful. Patients who heal from injuries and conditions using chiropractic care don't experience this kind of discomfort during the recovery period. Chiropractic care is natural and gentle, and can help patients without causing disabling pain.

Better health overall. Chiropractic care focuses on helping patients maintain a good quality of life. You don't need to feel bad or suffer from a condition to get chiropractic care. Your chiropractor in Rowland Heights can help you maintain good health and feel your best.
Contact Your Chiropractor in Rowland Heights Today
At Fairway Chiropractic and Rehab in Rowland Heights CA, Dr. Nimesh Ladhawala has been a licensed contractor since 2001. We serve the entire Rowland Heights area, including West Covina, Diamond Bar & Walnut. Dr. Ladhawala (Dr.L) has been working hard to free patients from their pain since the day he started at Fairway Chiropractic. Our professionals are committed to promoting health and wellness for our patients. To find out more or to make an appointment for chiropractic care, contact us today.