Services From Your Rowland Heights Chiropractor
Our Rowland Heights chiropractor, Dr. Nimesh Ladhawala (or Dr. L), extends a warm welcome to you. We know you may have questions about our services and how they can relieve your pain or heal injuries. We invite you to explore the services we offer before your first appointment, and contact us if you have any questions about receiving chiropractic adjustments.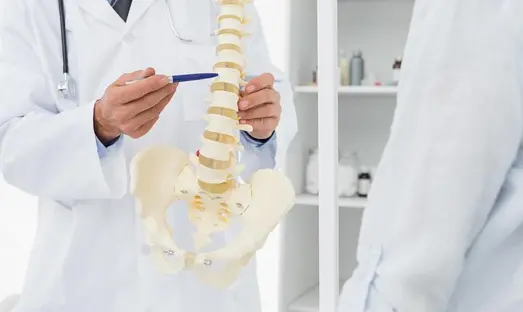 Chiropractic Care Services We Offer
Dr. L will always suggest the right treatment or combination of treatments to promote injury recovery and healing. Treatment methods we may recommend include:
Chiropractic care - Chiropractic care can relieve discomfort due to back pain, neck pain, sciatica, TMJ, headaches, migraines, auto accident injury, slip and fall, or other personal injury. Dr. L has more than 10 years of experience using chiropractic to treat injuries and promote wellness. He uses state of the art techniques to relieve pain without prescribing medication.

Spinal decompression - Spinal decompression treatments stretch the spinal using a special table. As your spine stretches out, it creates a vacuum that is powerful enough to "suck up" herniated or bulging discs and nestle them back in place. If you are tired of feeling discomfort and pain from a herniated disc, yet do not want to try back surgery, this can help.

Massage therapy - We perform massage therapy for the mind body benefits it brings. Massage loosens muscle tissue, drains toxins, and brings fresh blood to your muscle. This allows your muscles to begin recovery from injury or damage. After massage, Dr. L can make a deeper chiropractic adjustment when the muscle is not tight or clenched.

Physical therapy - We are not just a chiropractic clinic, we offer rehab using physical therapy. Rehab treatments consist of lifestyle suggestions to help you stay well, corrective exercises to improve your balance and strength, stretches for flexibility, and supplements to boost your overall wellness. Our chiropractor, Dr. L, has a thorough understanding of physiology and anatomy. As a result, he can help you heal from injuries and regain a full range of motion and mobility in muscle tissue.

Posture Analysis - We perform spinal and postural screenings to detect & evaluate injuries, misalignments, & chronic spinal conditions that require treatment or posture problems that may lead to pain or dysfunction.
Your Chiropractor in Rowland Heights Serving West Covina, Diamond Bar & Walnut
Dr. L is your Chiropractor in Rowland Heights, serving West Covina, Diamond Bar & Walnut. Dr. L uses chiropractic with injury rehab in Walnut and Diamond Bar because he finds it most helpful for healing injuries at the root. Unlike traditional rehab workers, who treat only the injured limb or muscle, Dr. L. looks at the whole individual and provides treatment for the whole person. If you wish to find a wellness practitioner who treats you like the unique person you are, while helping you find maximum wellness, you will enjoy receiving our chiropractic care.
All of our treatments are natural and designed to promote good health and positive well being. Come on in and feel the difference for yourself.
Dr. L accepts patients from Rowland Heights, Diamond Bar, and Walnut. To reserve a chiropractic appointment, please call us today or use the online appointment request form and we will get back to you!