Natural Back Pain Treatment
Here at Fairway Chiropractic & Rehab, Dr. Nimesh Ladhawala or "Dr. L" provides natural treatment for back pain using chiropractic, massage therapy, and physical therapy. If you are suffering from back pain, muscle stiffness, and muscle tightness, Dr. L can help you find relief and enjoy wellness. We proudly serve Rowland Heights, Diamond Bar, West Covina, Walnut & surrounding areas.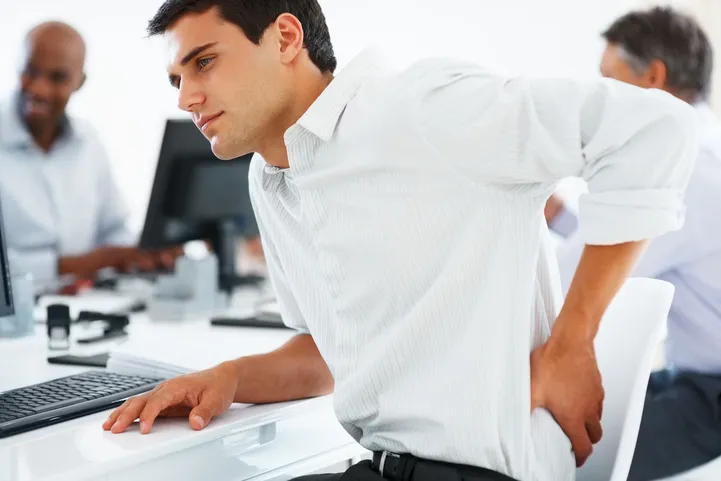 How Our Chiropractor in Rowland Heights Treats Back Pain
In order to treat your lower back pain, we must figure out what's causing it. Common causes of lower back pain that our chiropractor in Rowland Heights sees include:
Muscle strain - Muscle strains are a common cause of back pain in adults of all ages. If you strain a muscle on the job, playing sports, or lifting a heavy load, we can help.
Herniated disc - A herniated disc occurs when the center of your spinal disc, which is naturally soft, slides out of place. While some individuals have a herniated disc and experience no symptoms, many people feel back pain and weakness in their limbs.
Sciatica - Sciatica is another frequent factor in back pain. Along with back pain, sciatica sends pain down to your legs and hips.
Injury - Auto accidents, slip and falls, and sports accidents also cause back pain.
Symptoms of back pain include stiffness, soreness, "achy" pain, pain that moves around, and pain that makes it difficult to walk. When you experience these symptoms, let our chiropractor provide natural pain relief.
Once we determine the cause of your back pain, Dr. L, will come up with a unique plan to heal your back pain and restore your strength and health.
Dr. L uses a multi-pronged pain relief approach.
Massage therapy relieves muscle tension and promotes healing by bringing fresh blood to injured tissue. Since massage also releases endorphins, treatments can boost your mood and relieve stress, always helpful after an injury or chronic pain flare-up.
We frequently recommend massage before chiropractic. Tight muscles exert pressure on the spine, maintaining misalignments and inflammation. Until we relieve the underlying muscular tension, there's a risk that your spinal subluxations will return.
Chiropractic adjustments heal your back pain at the source by relieving subluxations through hands-on adjustments. Our adjustments use the latest chiropractic techniques, are pain-free, and are much safer than using drugs for back pain relief.
Alongside chiropractic adjustments, our chiropractor makes recommendations for your wellness and nutrition. Let our advice support your wellness by helping you live in health and avoid disease.
As your back pain lessens, we introduce physical therapy. Corrective exercises strengthen your back muscles, promote proper muscle movement, and increase your flexibility and range of motion.
Visit Our Rowland Heights & Diamond Bar Chiropractor
Find relief from your aching back with help from our Rowland Heights & Diamond Bar chiropractor, Dr. L. To schedule an appointment, or get answers to any questions you have about chiropractic care, give us a call today at (909) 598-2304!