Massage Therapy With Your Rowland Heights Chiropractor
Recovering from an injury or addressing a health concern may require the use of alternative treatments and solutions. At Fairway Chiropractic and Rehab in Rowland Heights, Dr. Nimesh Ladhawala provides natural treatments to help your body heal from an injury or a condition contributing to your pain and discomfort. Massage therapy in Rowland Heights allows you to focus on pain management while your body heals.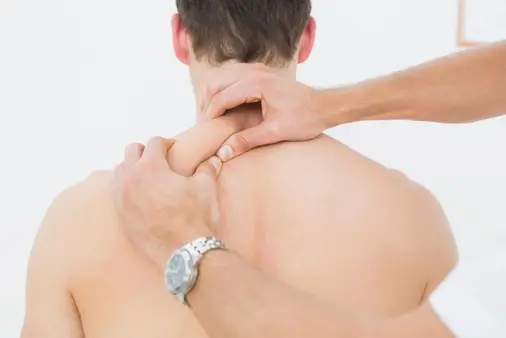 Massage Therapy in Rowland Heights
Massage therapy refers to the manipulation of soft body tissues, like your muscles and ligaments. It usually falls into two main categories: relaxation massage and rehabilitative massage. At our clinic, we offer rehabilitative massage to promote health and wellness after an injury or condition causes physical discomfort.
Rehabilitative treatments are a type of deep tissue massage or clinical massage. It specifically focuses on your needs and situation. At our clinic, a chiropractor evaluates your health and determines an appropriate rehab treatment plan based on your goals. We may use massage therapy as part of pain management or to improve mobility while your body heals.
How it Helps with Injury Recovery
The ways massage therapy helps with injury recovery ultimately depends on your situation and the severity of your injuries. Common benefits associated with massage therapy in Rowland Heights include:
Reduced pain, particularly in the muscles, ligaments and tendons

Greater mobility after certain injuries

Improved blood circulation or blood flow

Lower rates of inflammation

Reduced muscle tension, which may help when tense muscles contribute to headaches, pain from an injury or complications with mobility

Reduced risk of further injuries
At our clinic, we use massage therapy as part of the rehabilitative process after an injury. The treatment encourages the body to heal naturally and helps with complications caused by the injuries, such as tension from a sprain. Depending on the severity of your injuries and the type of injury, we may use massage as part of your treatment plan.
When to Consider Rowland Heights Massage Therapy
Rowland Heights massage therapy may help in certain situations, but it ultimately depends on your needs. As a general rule, you may consider treatment from a chiropractor and massage therapist after an accident or when you notice chronic pain. You also want to consider the treatment for acute or sudden pain, even if you do not recall a situation leading to an injury. You may also want to consider the treatment if stress from an injury causes tension, headaches or related discomfort.
We may recommend the treatment as part of a rehabilitative program, so consider massage therapy when recommended by a professional. The recommendations depends on your needs and may focus on specific goals after determining the risks to your health.
Call Our Rowland Heights Chiropractor Today!
Injury recovery is a process and you want to consider your treatment options before you start any rehabilitative program after an accident. By starting rehab and working on your flexibility, strength and mobility, you encourage natural healing processes. For more information about our massage services in Rowland Heights, Diamond Bar or Walnut, call us today.
1 Hour Massage--$60.00
More information coming soon!