Conditions Treated by Our Rowland Heights and Diamond Bar Chiropractor
Fairway Chiropractic & Rehab offers a number of safe, surgery-free, non-pharmaceutical solutions for a wide range of physical problems. Here are some of the many conditions treated by Rowland Heights and Diamond Bar chiropractor, Dr. Ladhawala.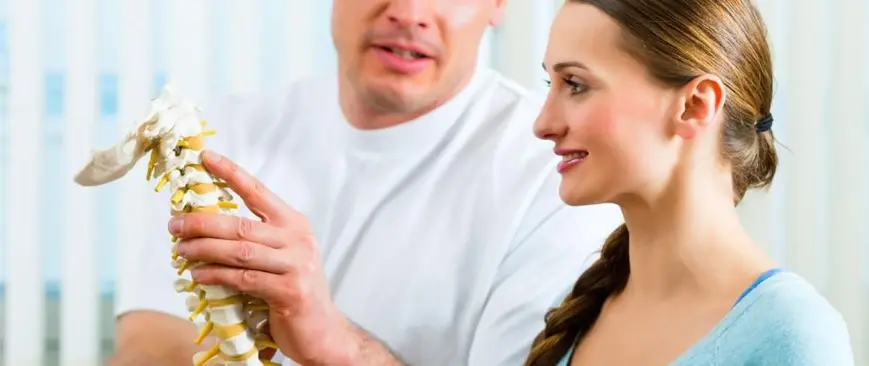 Back Pain
Our chiropractor in Rowland Heights can administer spinal adjustments that relieve stiffness and pain in the back. We may also prescribe massage therapy and therapeutic exercises to banish painful muscle spasms, extend your range of motion and help you build solid back support.
Neck Pain
Neck pain may be due to acute injuries such as whiplash, or it may develop over time as chronic muscular strain. Our combination of chiropractic care and massage can ease your symptoms, while ergonomic and postural guidance can help you maintain that new-found neck comfort.
Extremity Pain
Extremity pain may stem from repetitive strain injuries or by pinched nerves that send pain signals through the arms (cervical radiculopathy) or legs (sciatica). We can isolate the underlying cause of your extremity pain and administer spinal decompression and other therapies.
Chronic Pain Conditions
Alignment problems, musculoskeletal imbalances or simple aging can all produce chronic degenerative pain in the spine and other joints while also referring pain elsewhere. We can provide pain management for arthritis, bulging discs, spinal stenosis, facet joint strain and other chronic maladies.
Work Injuries
Job-related accidents or unhealthy workplace ergonomics can leave you with strained muscles, herniated discs and subluxation of the spinal vertebrae. We can treat everything from acute back pain to occupational hazards such as carpal tunnel syndrome and neck pain from viewing an improperly-positioned computer screen.
Auto Accident Injuries
An auto accident may cause multiple soft tissue injuries while also throwing your vertebrae out of alignment, herniating discs and pinching nerves. Our chiropractor in Rowland Heights can evaluate your injuries and prescribe chiropractic adjustments, massage therapy, physical therapy and/or spinal decompression to help you heal.
Sports Injuries
Whether you sustained an acute sports injury (such as herniated discs from a painful collision) to a repetitive motion injury common to athletes (tennis elbow, golf elbow, plantar fasciitis, carpal tunnel syndrome, runner's knee et cetera), we can provide natural, non-surgical pain relief and safe, effective rehabilitation to get you back in the game.
Systemic Ailments
You might not know that nerve impingement due to spinal misalignment can actually affect your systemic health. Poor nerve signaling can impair every major system in your body, contributing to the effects of fibromyalgia, digestive complaints, reproductive difficulties and immune system function. Periodic spinal "checkups" and adjustments can greatly improve your body's internal communications, resulting in a higher standard of overall wellness.
Get the Pain Relief, Injury Rehabilitation or Wellness Care You Need In Rowland Heights!
From natural pain relief to better everyday health, Fairway Chiropractic & Rehab is good for what ails you. Call (909) 598-2304 today and set up a consultation with our chiropractor in Rowland Heights!